Ghuzlan International Group Introduction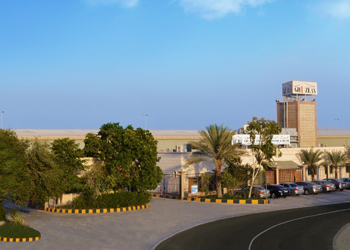 Ghuzlan International Group, is today one of the most modern and sophisticated Furnishing, Fit-Out, Joinery, Kitchen, Metal, Gypsum and Special Finishes company in the region.

The factory was established in 1976 in Abu Dhabi, U.A.E. by Mr. Yousef Ghuzlan, with the sole purpose of establishing a world class fit out, interior and joinery company for the region, catering the various needs of quality conscious clientele.

Over the past 40 years the company has grown many folds under the management of Mr. Yousef Ghuzlan to continue serving the people of the Gulf and specially the U.A.E. market to their fullest satisfaction.

Ghuzlan International Group is an ISO 9001:2008 Quality Certified Company specialized in the mass manufacture of custom designed case goods and upholstery for Hotel Guestrooms, Fit-Out, Joinery, Kitchen, Metal, Gypsum and Special Finishes.

Its list of numerous completed jobs is an ample proof of the company's successful performance and delivery. The company's design and value engineering skills, logistics capabilities, contract management ability and installation expertise continues to allow us to deliver value for money and high quality products and services to all our clients.

Today, the company moved to Industrial City of Abu Dhabi (ICAD 1) occupying one of the biggest and most advance machineries and technology factory with an area of 40,000m², this huge purpose plan attest to a commitment to quality craftsmanship and professionalism by its team. Fitted with an exhaust system to provide a dust free environment, the factory is equipped with the latest comprehensive range of state-of-the art machineries, which makes it the most efficient and advanced company of this type in the region.

The entire operation is run and managed by experienced team and management who's having a global exposure in the industry. Manning this facility, a 600 strong multi-national work force with an experienced 60 executive staffs consisting of Directors, Managers and Engineers, who have been selected carefully for their high expertise and skills that adheres to strict quality standards and timely manufacturing.

As Ghuzlan International Group has in-house interior design facility, we did a very close tie up with specialist subcontractors for MEP, civil, glass, marble, lighting, who are considered leaders in their field in order to complete any type of projects to the best standards in the required time frame.
Chairman's Message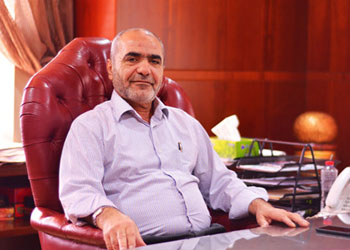 Over the past 35 years, Ghuzlan has grown many folds serving the people of the Gulf specifically the United Arab Emirates market, primarily by virtue of its commitment to quality in customer service. Today, Ghuzlan is one of the most modern and sophisticated Fit-Out ,Furnishing, Joinery, Kitchen, Metal, Gypsum and Special Finishes company in the region.

Management and Employees of Ghuzlan, is committed to ensure that all our products and services are executed with consistent quality level that will meet and exceed the client's expectations.

At Ghuzlan, we believe that quality is everybody's responsibility and continuous improvement is the driving force for success.

Yousef Ghuzlan
Vision
Ghuzlan International Group is committed to become one of the market leaders in UAE, GCC and MENA, delivering high quality turnkey interior solutions on time at competitive prices.
Mission
As a Leading Interior Manufacturer having huge capacity and qualified resources, Ghuzlan's management and employees are confident in executing products from Design to Handing-over, with consistent quality level that will meet and exceed client's expectations.
To this end, it uses its proven manufacturing strengths and its core competences in the areas of design engineering, marketing and global sourcing to seek and win professional recognition.
The committed pursuit of these business objectives is expected to ensure a high degree of satisfaction, to all those whom Ghuzlan International Group interacts with and forms the basis of all Ghuzlan International Group strategic partnerships.
Ghuzlan International Group has effectively created a dynamic organization, which espouses a work ethic, which is passionate, creative and demanding, and gives equal importance to individual brilliance and teamwork.
The organization clearly considers clients as partners and to this end; Ghuzlan International Group id committed to work with the constituents in the hospitality industry, with the primary focus on long-term commitment and total customer satisfaction.
In the clarity that has ensured from the recent re-focusing of Ghuzlan International Group areas of activity, the company is keen to form strategic partnerships with a select cross section in the hospitality industry, so that its efforts can be concentrated and channeled most effectively in servicing these client requirements.
Core Values
Commitment to Employees
Treat employees with respect, fairly and equality.
Focus on recruiting, developing and retaining outstanding people.
Recognize and reward achievement.
Empower people to maximize their potential and contribution.
Promote open and honest communication.
Provide a safe and hygienic work environment for all employees.
Excellence
Strive to achieve the highest possible standards in day-to-day work and in the quality of the outcomes provided.
Adaptability
Striving for market leadership.
Taking advantage of market opportunities and maintaining a competitive edge by being flexible, responsive and adapting to the current demands.
Maximizing Profit
A commitment towards generating superior returns on the assets entrusted by the shareholders.
Ensuring success by satisfying customers and increasing shareholder value.
Commitment to Customers
Ensure provision of products with the highest levels of quality and excellence; demonstrating professionalism in all customer dealings and ensuring that all business actions are driven by customer needs.
Teamwork and Trust
Value the skills, strengths and perspectives of a diverse team and promote cross-division teaming.
Promote a participatory workplace that enables people to get involved in making decisions about their work that contributes towards common business objectives